cuneiform

Posts: 176
Joined: 19 Mar 2016 04:14
Location: Australian Country
"Your queen is a reptile."
---
there is now also
https://leftvalues.github.io/
and
https://rightvaluestest.github.io/
I took both. My results are below (click for fullsize image)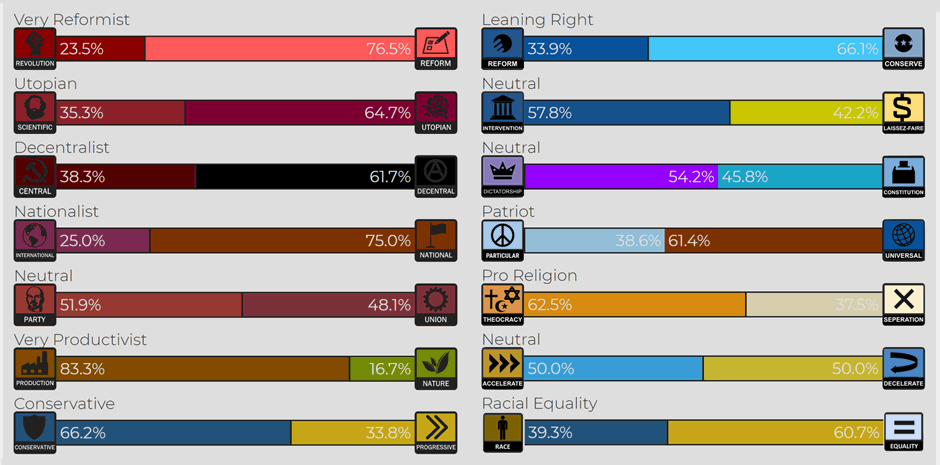 Neither of the projects produces a hotlinkable image so I decided to download both and combine them into one.
I find it interesting that my score on the bottom row of the Leftist test is within a tenth of a percent of my score on the top row of the Rightist test, which at first seems unsurprising since those two rows are testing for the same thing ... right vs left wing. What surprises me though is that none of the questions on the tests were the same. I think it's a coincidence that I got very nearly the exact same score but it is an interesting coincidence.
I'll take the theses, and you can have the thoses.
---
mayan

Posts: 2346
Joined: 14 Aug 2010 09:36
Location: California über alles
Did they seriously spell "separation" with an E?
♂♥♂♀
Squirrels
chase
koi
. . . chase
squirrels
My Kankonian-English dictionary: 66,000 words and counting
31,416: The number of the conlanging beast!
---