This is an alternate history project I have been working on for almost a year now, inspired primarily by TelamonTabulicus' Atlas Altera and Xuye Kara's Mahakhitan. The basic idea is to take a lot of missed opportunities (interesting and historically significant things that don't show up often in alternate history, like the Khitans, Dali, Plains Algonquians, Emishi, Terra Preta culture, Mesoamericans other than the Aztecs and Yucatecs, Anatolian Alevites, and so forth) and give them importance. There are two points of divergence, both in the late 1100s (Temujin is never born or dies young and the second sack of Hiraizumi is averted).
Here are the two maps that I have created for the scenario so far.
South America (here "Argyre")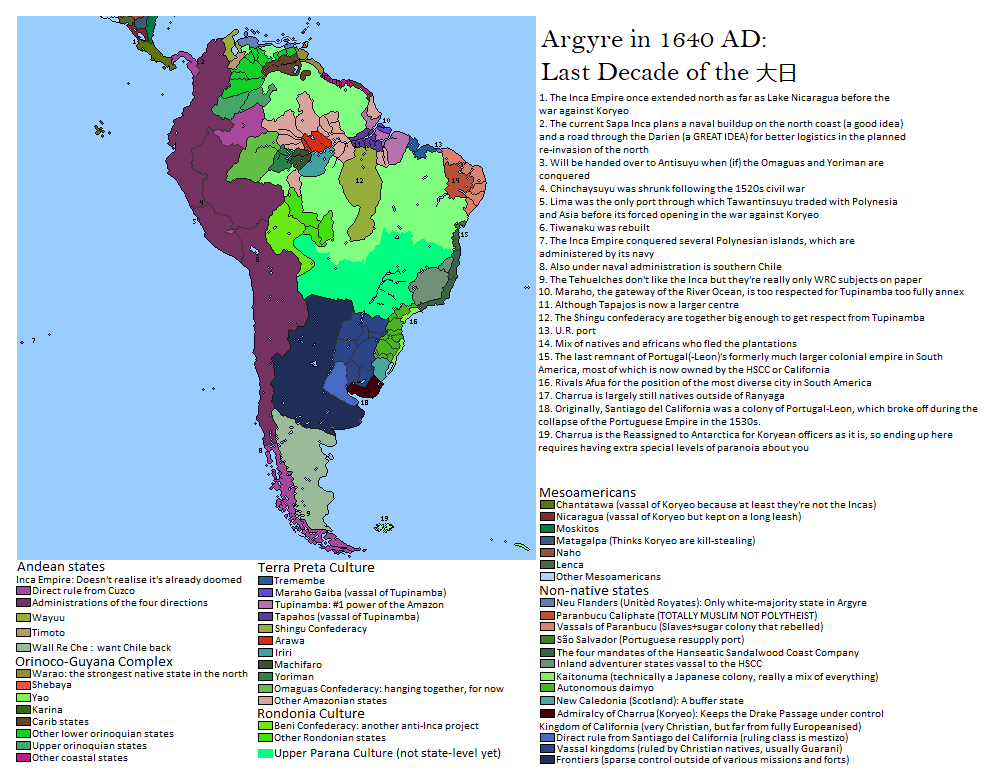 East Asia (here "Hygh-Asia") and South Asia (here "India")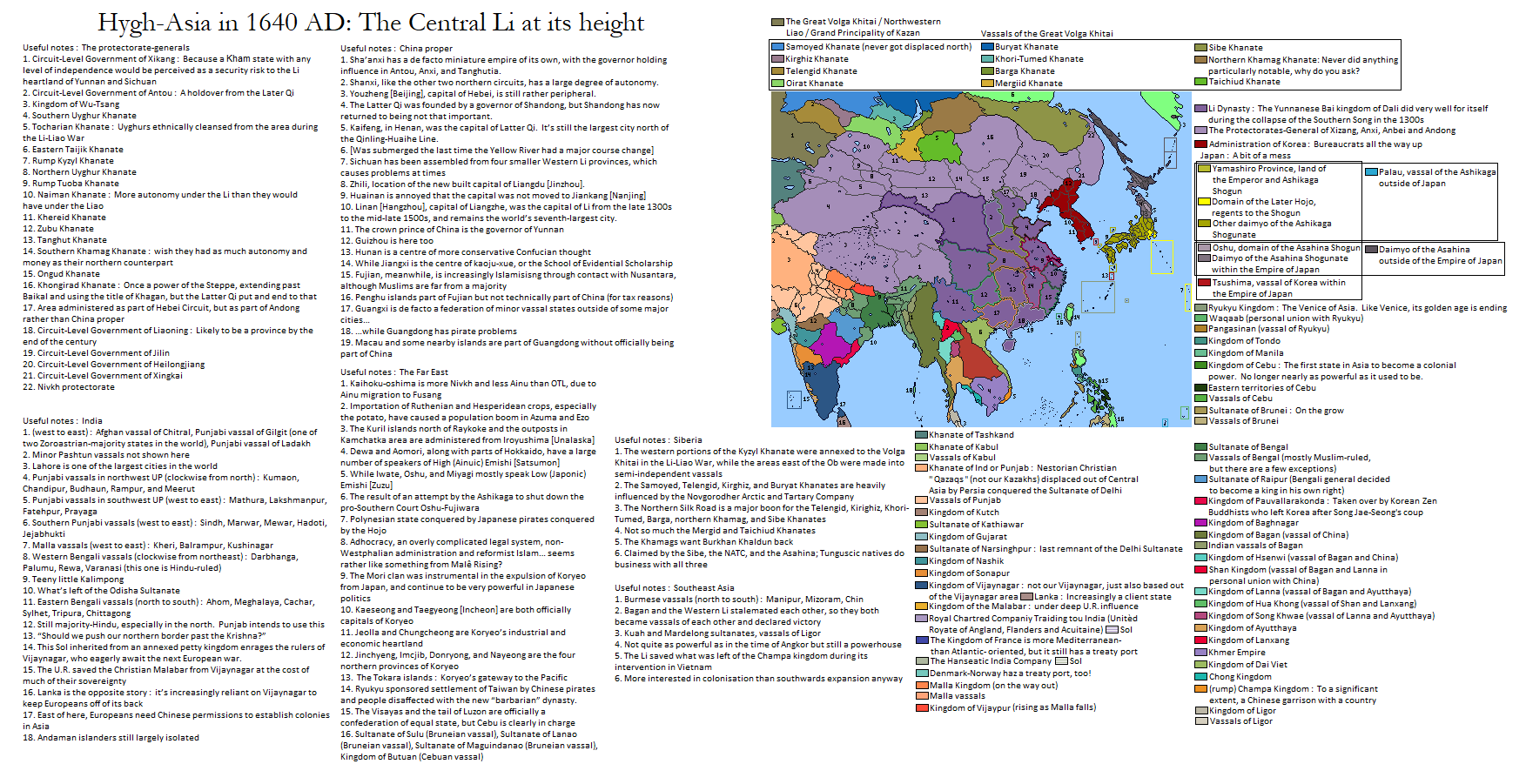 Linguistically, I have a lot of ideas, but the only ones which I have given thought beyond the basic are on *English (which diverges into three languages/dialect clusters within England), "Calaisièn", *French (much more Romandic than OTL standardised French due to the capital of France being moved to Lyon), and some of the Chinese languages, especially Mandarin, Wu, a preserved sort of Middle Chinese that becomes the language of the Li court, and a completely allohistorical Chinese variety in Ginggok [California].
I have noob-tier knowledge of linguistics generally, by the way.
Does anyone have thoughts on this scenario?